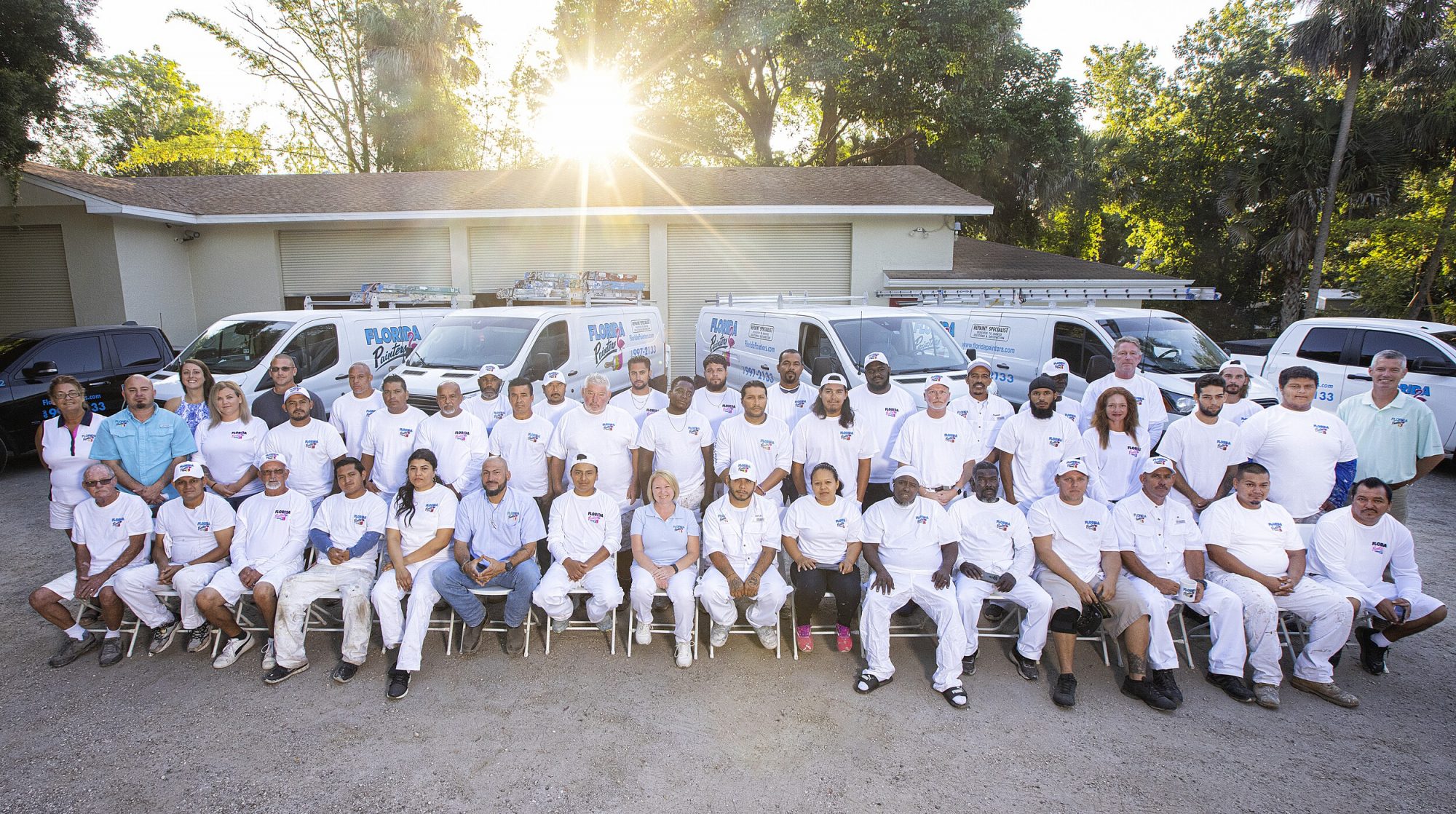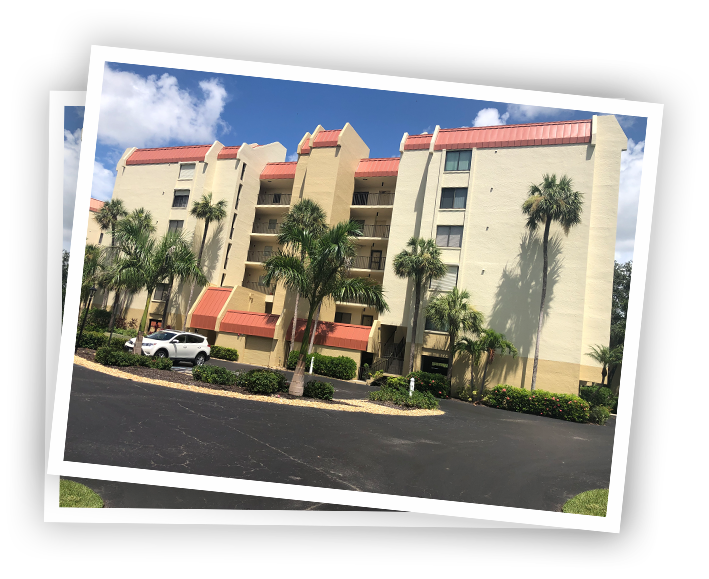 Florida Painters'reputation grows
Florida Painters protects our reputation as Lee, Collier, and Charlotte Counties' most reliable and trusted painting contractor by operating with integrity, treating you with the courtesy and respect you deserve. We never subcontract painting services, so you can rest assured that the painters on your property are from a company that is fully licensed and insured. Our employees are so friendly that they are often requested by name when we return to an association or other residential project years later for another job! From Marco Island, Sanibel, and Captiva Islands in the south to Port Charlotte in the north, we cover Southwest Florida with 24/7 service.
Florida Painters' Five-Point Approach satisfies
We apply a five-point approach to every painting project that we accept. While each point is a reason in itself to choose Florida Painters as your residential or commercial painting contractor, taken together we believe these five points set us apart in the painting industry.
Our pricing
We provide free, all-inclusive, fixed-price estimates. Our up-front, honest, transparent pricing will help you budget without surprises. During our preliminary inspection, we will point out any surface defects and underlying problems that may need to be addressed before the paint goes on, to ensure the kind of long-lasting result you expect. We point out cracks and areas of possible water intrusion that we can see that can cause desponding stucco, rotting wood, and rebar to separate from the concrete. Our bids are always inclusive of all work that will need to be done and include a fixed price in which you can have confidence.
Our preparation
Careful surface preparation is the key to good results! The daily one-two punch Floridians get year-round from sun and saltwater take a toll on all structures, requiring more frequent maintenance than other areas of the country. Preparing surfaces properly before painting is rule number one for a successful outcome and long-lasting paint. At the start of every project, Florida Painters carefully prepares surfaces to be painted, for optimum adhesion. We caulk and patch surfaces, repair stucco and cracks, repair interior drywall, remove rust, and power wash all surfaces. If we will be painting the exterior below grade, we also trench around the building for a more professional look.
Our products
We use only top-quality paint that will give your home or building a beautiful, long-lasting finish you can be proud of. Top-quality paints cost more, but we back our work 100% and inexpensive paints just aren't worth the investment or our time. You wouldn't be satisfied with cheap paint, and neither are we.
Our process
We respect you, your time, and your property. Our painting professionals are courteous, well-mannered, and careful to wear protective booties in clean areas to protect your property. We store our paint and materials in a trailer during the job, not on your property, and when we leave, we clean up after ourselves and remove all trash.
Our promise
We provide you with high-quality painting services on time and within your budget, and then stand behind every job 100%, every day…year in and year out.
Southwest Florida prefers Florida Painters
These are some of the many reasons homeowners, property managers, and companies prefer us for their painting needs in Lee, Collier, and Charlotte Counties. With over 30 years of experience painting in the challenging climate of Southwest Florida, we have emerged as the area's best Florida painting contractor with a sterling reputation and enduring legacy. Call us today at 239-997-2133 for your Lee County painting needs, 941-544-6821 for your Charlotte County painting needs, or 239-775-2133 for Collier County's premier painters.