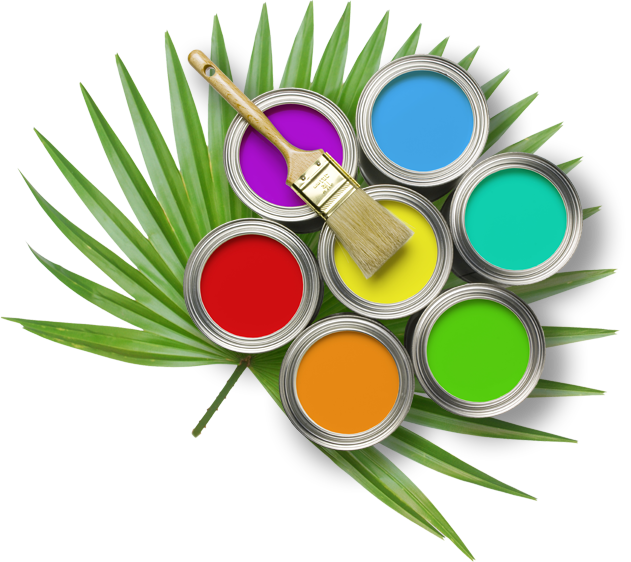 Industrial painting requires skill and experience
Industrial painting is a specialty craft that requires superior skills and workmanship to obtain the kind of durable results needed in the industry. As with small and large-scale residential and commercial painting, the sun and humidity in Southwest Florida present special challenges for maintenance personnel and painting contractors. Florida Painters has dealt with these adverse conditions for more than 30 years, honing our craft to become one of the largest and most respected industrial painting contractors in Lee, Charlotte, and Collier Counties.
Florida Painters has painted warehouses, manufacturing and distribution centers, schools and universities, and public utilities. No industrial painting job is too large or too complex for our skilled professionals, including storage tanks, chemical plants, oil refineries, and pulp plants.
---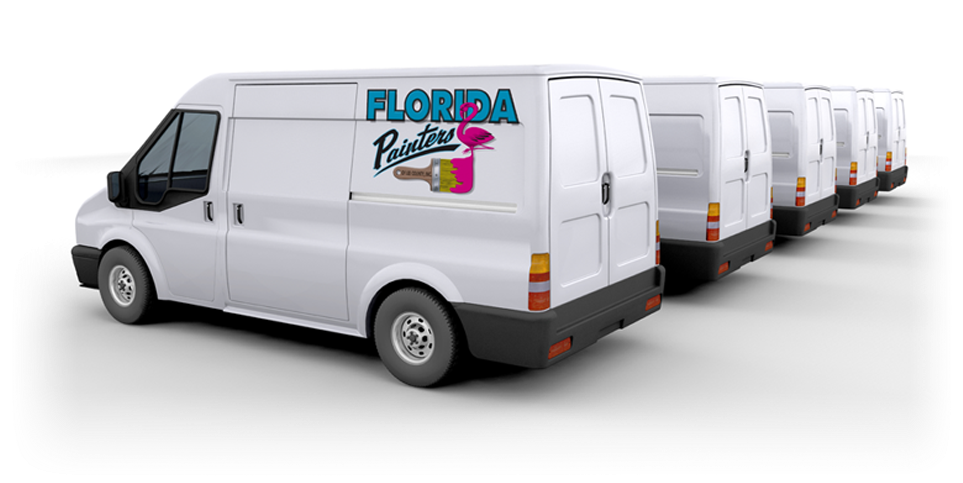 Industrial painting requires qualified personnel and special equipment
We use only our own highly skilled professional painters who are trained and certified in high lifts and fixed and suspended scaffolding to handle any size industrial project. We own a 60' boom lift. Any other rental equipment needs are handled by our professionals, not a subcontractor.
Safety is at the heart of every industrial painting operation we undertake in Lee, Collier, and Charlotte Counties. Florida Painters conducts weekly safety training sessions for all employees to reinforce our safety procedures. Florida Painters is fully licensed, insured, and bonded for your protection.
---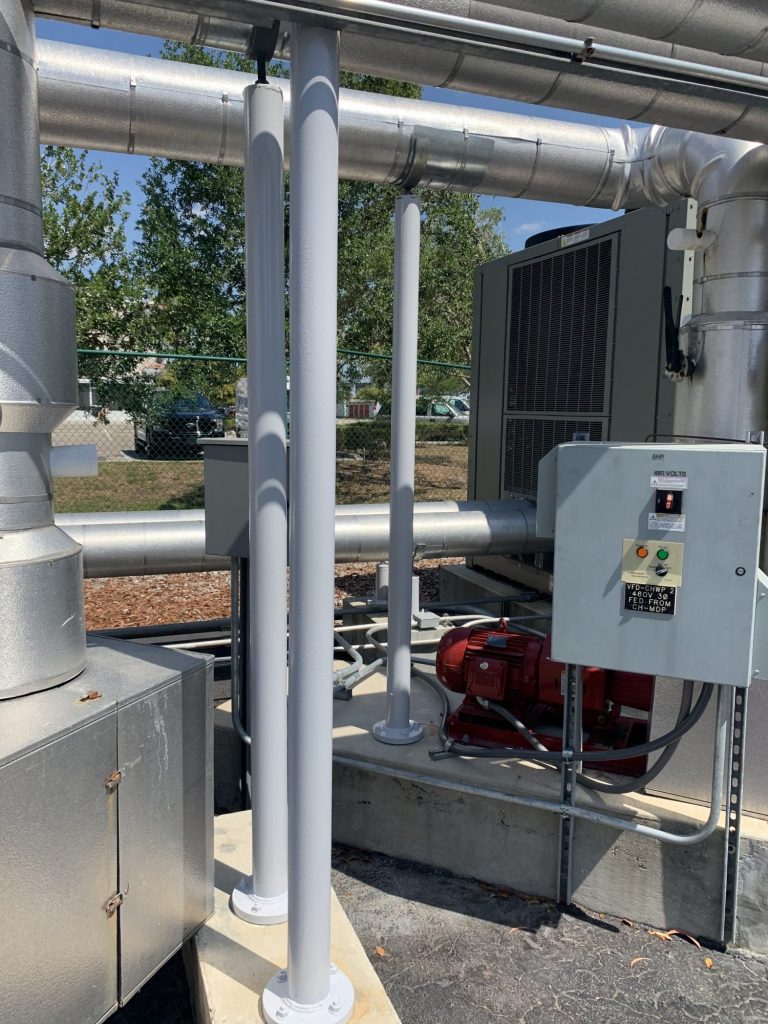 Preparing industrial surfaces for painting and coating
We discuss the proper preparation of most surfaces in our Five-Point Approach. Industrial surfaces may require specialized preparation. We may employ abrasive blasting using a wide range of materials; steam and chemical power washing and jetting; and several chemical, solvent, and tool cleaning methods depending on the job and the condition of the surfaces. We remove rust through wire wheeling, grinding, or sandblasting. A properly prepared surface provides for better adhesion of final coatings and increases their durability.
---
Our expertise extends beyond painting to the application of various finish coatings. These may include:
Building interior and exterior coatings
Floor coatings and systems to meet codes
Nonskid floor applications
Chemical-, impact-, and abrasion-resistant coatings
Concrete slab coatings
Structural steel coatings
Pipe cleaning, color coding, and labeling
Machinery and equipment coatings
Secondary containment and sealers
Fuel and water tank linings and coating
In addition to fully priming surfaces to be coated, we use top-of-the-line two-part epoxy and finish coats for long-lasting results.
The most reliable, trusted industrial painters in Ft. Myers and Cape Coral
"Dedicated to Service, Solutions, and Satisfaction"